Solderstar showcases its latest generation of smart profiling solutions at Productronica 2017
Solderstar, a leading provider of profiling equipment for the electronic manufacturing industry, will be showcasing its latest range of thermal profiling solutions at the forthcoming Productronica 2017 exhibition, held in Munich, Germany.
Mark Stansfield, Solderstar commented: "It has been a busy year at Solderstar, with many new developments and improvements within our range of smart profiling solutions. Real-time monitoring of the thermal process has gained significant momentum with the drive towards smart manufacturing technologies , new emerging standards such as Hermes will further help with this goal and integration of information around the shop floor.
Our smart factory data capture system - 'Smartline' has undergone relentless development since its introduction at Productronica 2015, we have continued to pioneer the use of web based technologies to help streamline and innovate the capture of real-time data from the soldering process.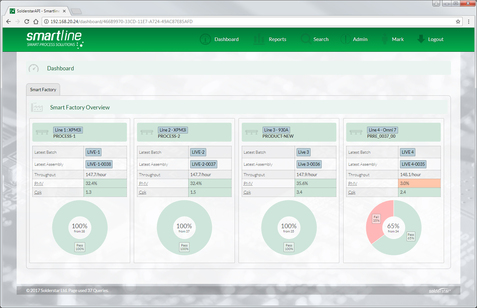 'Profile Central' - our reflow soldering software suite has also benefitted from some major development work, with many new features making this release. The new version now includes definition of individual process limits for each thermocouple measurement, allowing process windows to be tuned to the needs of specific/sensitive components. Advanced reporting functions have also been added to aid better sharing of information with both colleagues and customers. "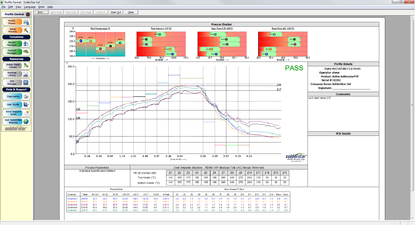 Discover how Solderstar tools are helping engineer's all around the globe with their process setup, optimisation and ongoing traceability. A complete range of equipment will be available at the stand for demonstration, including the Solderstar PRO range which help streamline the whole profiling operation for reflow ovens, wave/selective soldering machines and the vapor phase process.

Visit Solderstar at Productronica 2017 from 14-17 November, Munich, Germany.
Hall A4 Stand 240.