Why Choose Us?
Solderstar is focussed 100% on solder processes; it's all we do, no other company in our sector is as single minded. If you solder, we have a product to help you with setup and on-going process control.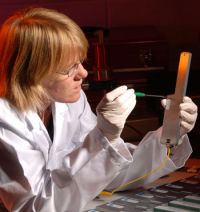 We produce professional and comprehensive solutions for all key soldering processes used on the shop floor, not just the ones which 'fit' with our business objectives.  We understand that you as a manufacturer need a thermal profiling partner who can offer solutions that covers all the bases.

Our products are never compromised by the need to serve other industry applications. Typically our products are the smallest and lightest, an important factor when selecting a profiling system. Our system can profile the narrowest PCBs, pass through the lowest tunnel heights and benefit from cooler running than any of our competitors systems.

Each of the pioneering features we add are carefully considered; it must improve the product for our customers.
Smart Solutions
Our solution is simply smarter, with options to allow our systems to do what you require.
It means the money, time and effort you invest today continues to benefit you and your company in meeting tomorrow's challenges.
The same software and hardware can be used to profile every soldering process you have, regardless of the complexity and constraints you face.
Can Do Attitude
We love listening to our customers and because of our unique industry focus we are best able to solve your specific needs.
We recognise that for the best solution to a problem may involve a non-standard product . Solderstar has embraced this need, and actively promotes it customisation service to its customers. We are producing tailored solutions for electronic manufactures both quickly and cost effectively every week of every year.