About Us
SolderStar is a recognised technology leader in the design and manufacture of thermal profiling systems for electronic soldering processes.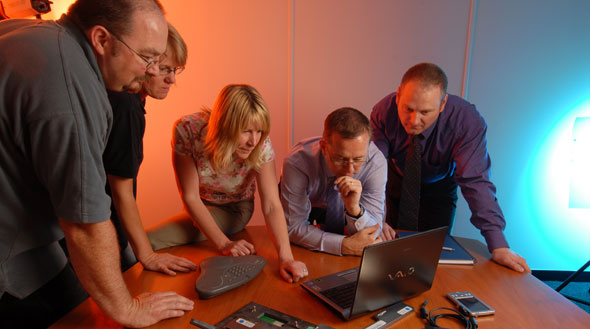 With offices in UK ,USA and a technical centre in Germany the company offers the most comprehensive range of process control support and solutions for Electronic Manufacturers. 
SolderStar personnel have over 60 years of combined temperature profiling experience, combined with in-depth industry and process knowledge, and a 'can do' attitude to product and process improvement.

When SolderStar launched its first product offerings, lead-free manufacturing was, for most in the industry, a dot on the horizon.  For SolderStar, lead-free soldering was already upon us.  It was recognised early-on that soldering within electronic assemblies was set to go through something of a revolution, with new thermal processes needing to be established and controlled like never before.  It was seen that electronics manufacturers all over the world would need improved thermal profiling solutions capable of meeting the demands of the newly emerging thermal processes and advancement in soldering machines and ovens.

To respond to this, SolderStar developed class leading instrumentation and software that streamline the whole profiling process across reflow, wave, selective and vapour phase soldering processes. SolderStar has grown from strength to strength, completely dedicated from the outset to the needs of the electronic manufacturer.  SolderStar is committed to excellence in design, customer support and product innovation.

Today, SolderStar products undoubtedly have 'raised the bar', and will continue to set the standard through our commitment to continual improvement of our products, and our ability to combine powerful functionality with robustness, accuracy, and simplicity.