SLX Thermal Profiler
Flexible, Zero Setup, multi-memory profiler
The new Solderstar SLX is an accurate, robust, ultra-compact, battery powered datalogger used for measuring
and recording process parameters from any soldering process.
Requiring minimal user setup the SLX unit can be docked onto any SMARTLink reflow heatshield or other
process accessory and the system will auto-configure itself for data capture.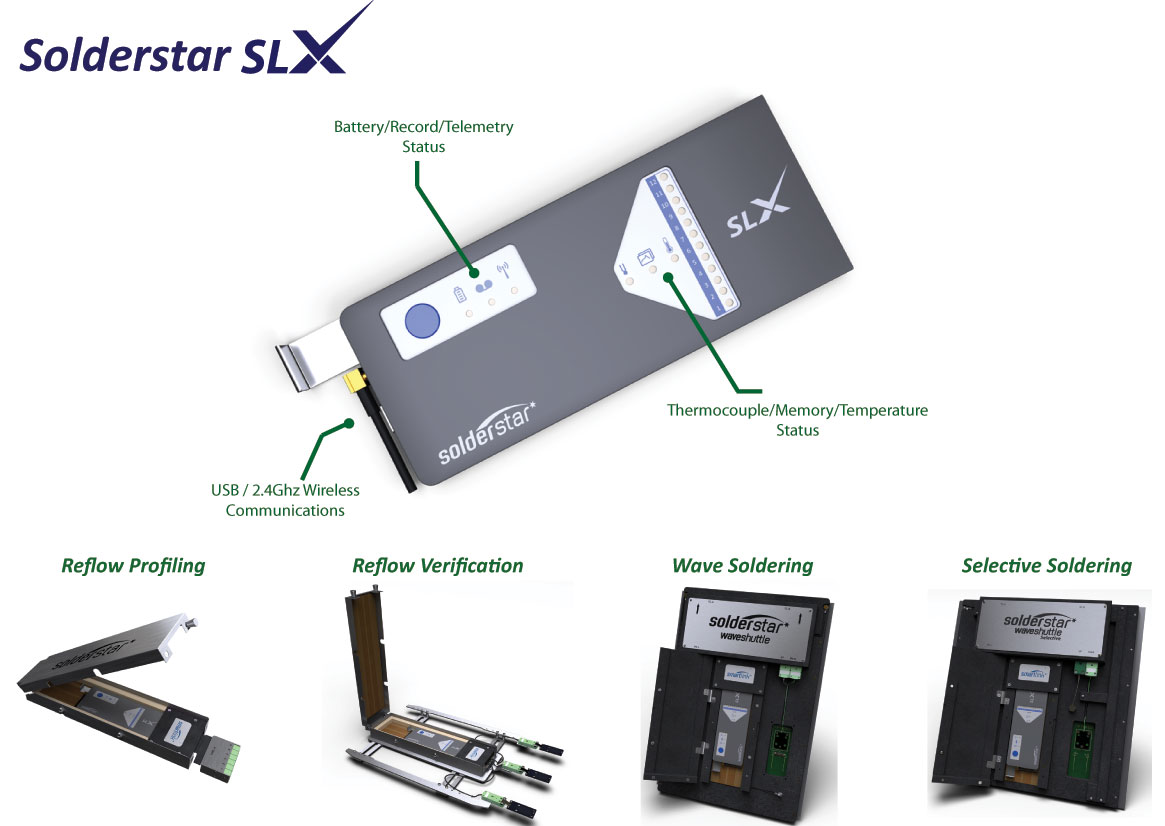 The logger, sensor and memory status are displayed conveniently for the user via status indicators and a multi-bar graph display. The new unit features many improvements and real performance, with USB download speeds 10 times faster than previous models, 2.4Ghz telemetry options along with increased measurement range all while still maintaining +/- 0.5 C accuracy.
The SLX can be ready to profile from as little as a ten minute charge from your PC, and has an impressive
15 hours profiling time from a two hour USB charge. The new internal high temperature battery system is user
replaceable and can be changed if required in seconds.
Profile optimisation
For profile optimisation, the AutoSeeker Profile Optimiser can be added to the systems to provide rapid profile setup. Once a profile has been captured from the process, the AUTOSeeker will search through millions of combinations of oven set points, to provide suggested settings for both temperature and speed.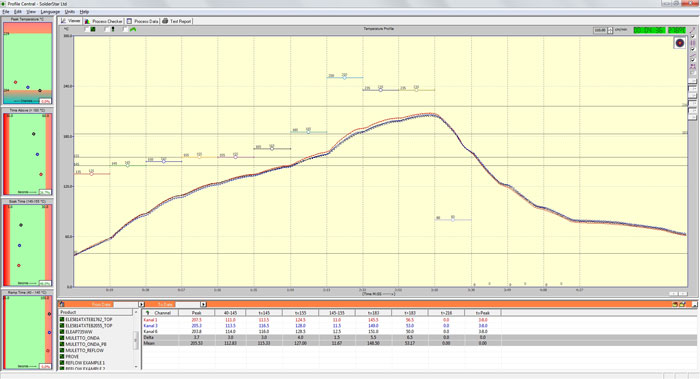 The systems can optionally provide live profiling data direct to the engineer computer via our class leading 2.4 GHz wireless telemetry system, the bespoke system used in SolderStar products provide a full two way link, resulting in no data loss during the streaming of live data.
These profiling systems provide the engineer with all the necessary software tools for rapid profile setup and analysis, along with data management, profile simulations and integrated SPC charting tools.