SolderStar joins industry experts at seminar to address profiling techniques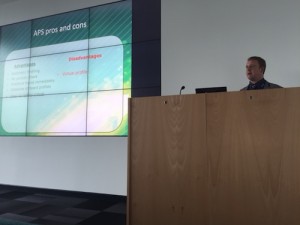 SolderStar joined industry experts from the electronics manufacturing sector to address the issues surrounding thermal profiling for today's highly complex assemblies and discuss the way this impacts the manner in which the industry measures component temperatures accurately.
The one-day event held at The Manufacturing Technology Centre in Coventry, UK gave attendees the opportunity to learn new methods and understand issues surrounding profiling techniques, including attachment method best practice, process setup and profile optimisation scenarios for lower energy use or higher throughputs.
SolderStar a leading specialist manufacturer in the design and development of thermal profiling equipment for the lead-free electronics industry, concentrated their thoughts on the reflow process control, the need for the practice, and how modern technologies and processes lead to 100% traceability.
Keith Blakeley, SolderStar Product Manager said: "The seminar was a great opportunity to meet the engineers who work in the electronics manufacturing and design sector.
"We concentrated our presentation on why we need to actively control processes used in manufacturing and the factors driving this need. Producing electronic assemblies without a known thermal profile is detrimental. Without an established oven profile, problems can occur with soldering quality, cleaning issues or further down the line involving either rework costs or early component failures, a major cost in today's increased manufacture of micro-assemblies. A poor thermal profile can be one of the main factors contributing to manufacturing defects within reflow soldering.
"The seminar gave SolderStar the opportunity to discuss the process and help attendees understand how and why they can manage their current processes."
Following the seminar, visitors were given a factory tour where live examples could be viewed including SolderStar's pioneering Automatic Profiling System (APS), a full time system for profiling each and every PCB soldered in a convection reflow oven.
Currently being used on an Ersa reflow oven at the technology centre, APS allows 100% traceability, the message that SolderStar were drilling down on in the seminar. The newest addition to the portfolio, SMARTLine, was also discussed as part of the importance for profiling.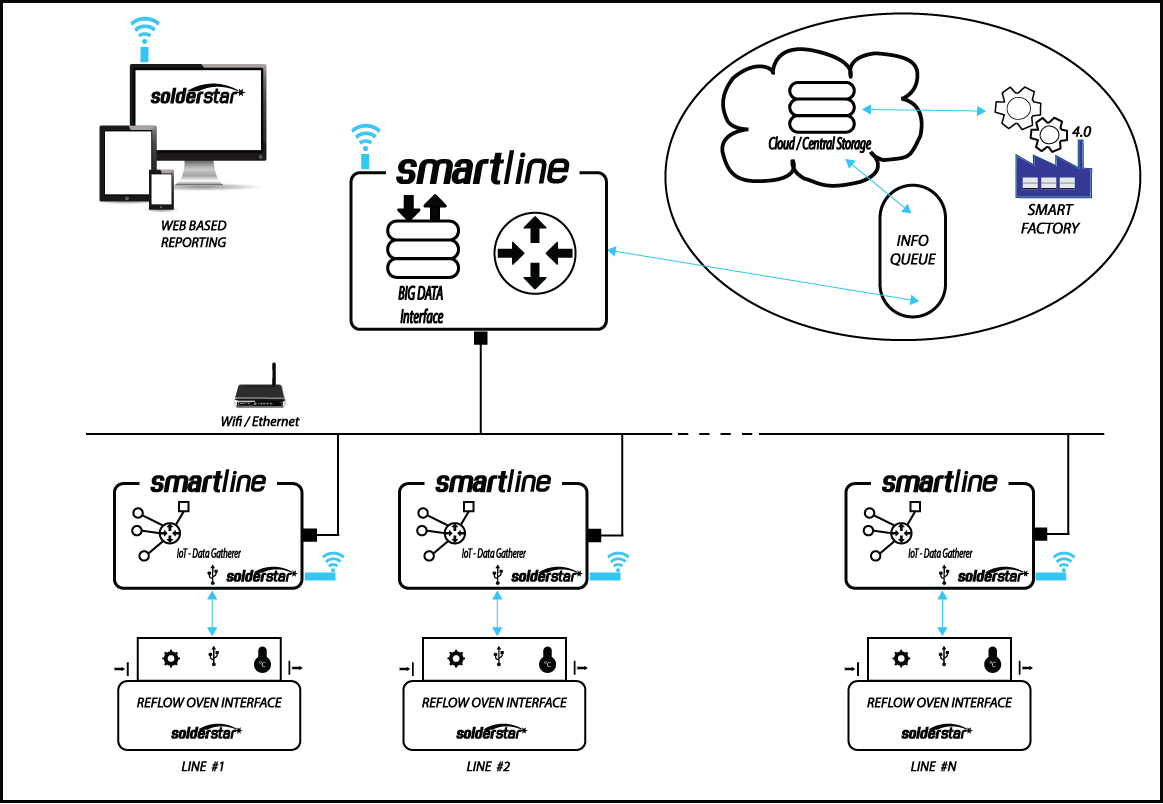 SMARTLine, an innovative' big data' capture system, utilises internet based technologies to capture information from reflow ovens for Industry 4.0 projects and trials. Manufacturing is driving towards a SMART factory process to encourage productivity, profitability and flexibility. SMARTLine works as part of the Industry 4.0 ideal where information can be captured across the whole manufacturing process, making condition monitoring and fault diagnosis easily detected. The longer term goal of self-predicting algorithms can also be used to foresee problems before they occur. This provides a company with the ability to understand and have more of an insight into its manufacturing status.