Solderstar to Exhibit at SMTA Michigan Expo & Tech Forum
Clearwater, FL - Solderstar, a leading provider of thermal profiling equipment for the Electronic Manufacturing sector, will showcase its innovative range of dataloggers and smart thermal profiling products at the forthcoming Michigan Expo & Tech Forum.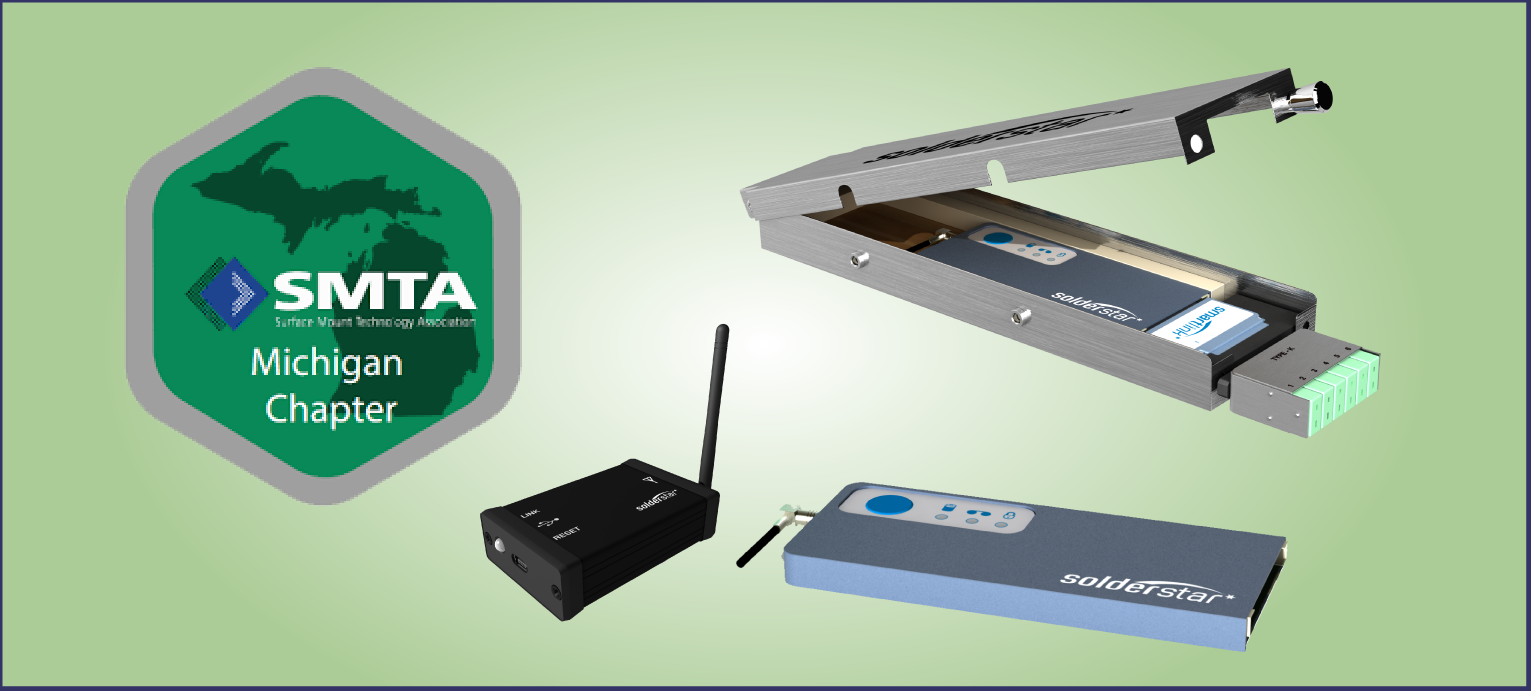 Visitors will have the chance to see a full range of equipment at the booth, including the Solderstar PRO range of profiling tools which help streamline the whole profiling operation for reflow ovens, wave/selective soldering machines and the vapor phase process.
 The latest version of Profile Central – Solderstar's reflow profiling analysis software will also be available for demonstration providing many new features, including individual process specification for each TC measurement, enhanced user reporting and connectivity to Solderstar profiling eco systems.
 A comprehensive toolset for wave soldering applications will be also on display, including dedicated fixtures that record all key process parameters in a single pass of the wave or selective machine, including wave immersion depth, nozzle height, contact times, fluxer positioning and temperature profile information.
 The Michigan Expo and Tech Forum will be on the 22nd of May, at Laurel Manor in Livonia. For more information or to register please visit www.smta.org.
Email: info@solderstar.com
Tel:  727 461 2270