Smart Thermal Profiling Solutions for all Electronic Soldering Processes at IPC Apex 2018
Clearwater, FL - Solderstar, will be showcasing its full range of smart thermal profiling solutions at the IPC Apex Expo, held in San Diego between February 27th – March 1st 2018.
The Solderstar systems feature the innovative 'Smartlink' connection system that allows one datalogger to be used with a range of intelligent fixtures. This unique concept provides profiling solutions for reflow ovens, wave solder machines, mini-wave or dip soldering machines, and the vapor phase process.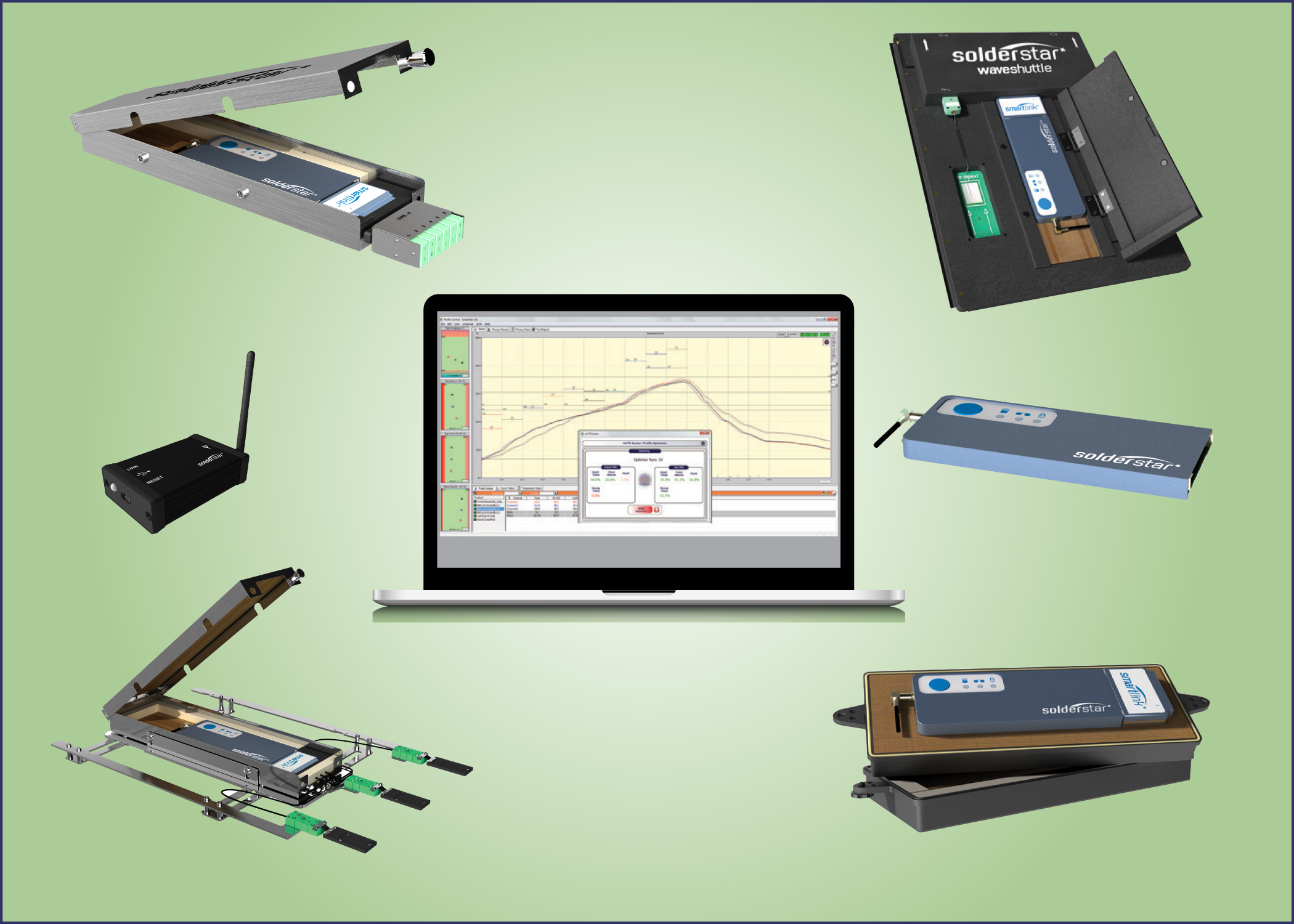 The latest Solderstar PRO range of 2.4 GHz wireless profiling dataloggers will be available for demonstration, along with the 'AutoSeeker – Automatic Profile Optimizer software' products.  The AutoSeeker system searches for optimal profile solutions within constraints defined by the engineer, saving huge amounts of time compared to traditional manual approaches. 
A comprehensive toolset for wave soldering applications will be also on display, including dedicated fixtures that record all key process parameters in a single pass of the wave or selective machine, including wave immersion depth, nozzle height, contact times, fluxer positioning and temperature profile information.
 Visit Solderstar at IPC Apex  and discover how Solderstar tools are helping engineer's all around the globe with their process setup, optimization and ongoing traceability.
 Booth# 3833
Email: info@solderstar.com
Tel:  727 461 2270